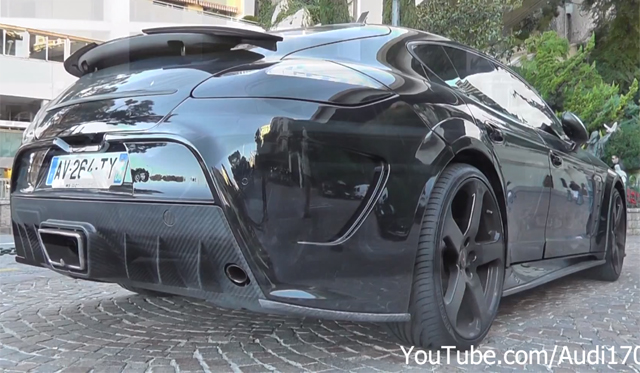 Few automotive tuners can compete with Mansory when it comes to creating one-off supercar creations which make the car's original designers shake their heads in disgust. Even though Mansory's tuning packages are generally an acquired taste, spotting one on the road is about as rare as it comes when capturing a supercar unlike any other on the market.
Well, while on a recent trip to Monaco, Audi17017 on YouTube captured just that when he managed to film a murdered, black-on-black Porsche Panamera tuned by Mansory.
Throughout the video, the dramatically redesigned bodywork is captured clearly, as is the car's tweaked exhaust note and the active rear wing is also seen in operation in one of the numerous driving scenes.
The only thing that could make this video better would be if Monaco's famous Formula One track was closed for the day to allow this German beast to speed around the historic racetrack!