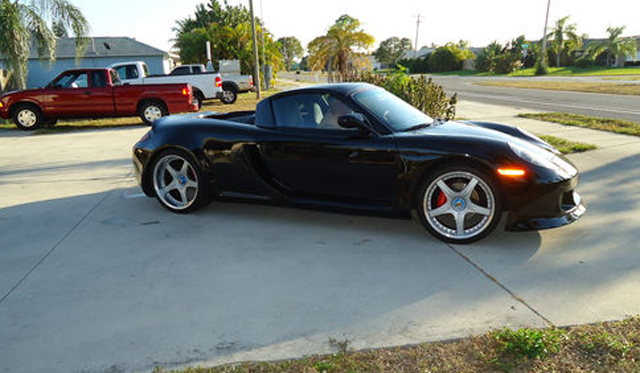 Ever wanted to desperately fool your friends into thinking you're a multi-millionaire? Well, if for some reason you have, then we have the perfect replica supercar for you that would do just the trick. The only catch is that your friends better have no knowledge about supercars, as this replica Porsche Carrera GT would stand out like a sore thumb in a carpark full of real Carrera GT's!
The car is currently up for sale on eBay, and in the description, the seller claims that it fools Americans all the time, because the sad reality is that well under 50% of people would be able to pick out a real Carrera GT from a distance. As a result, this car is the perfect vehicle for anyone trying to look wealthy, all while driving a car with a Buy It Now price of just $54,900 and a current bid price of just over $20,000.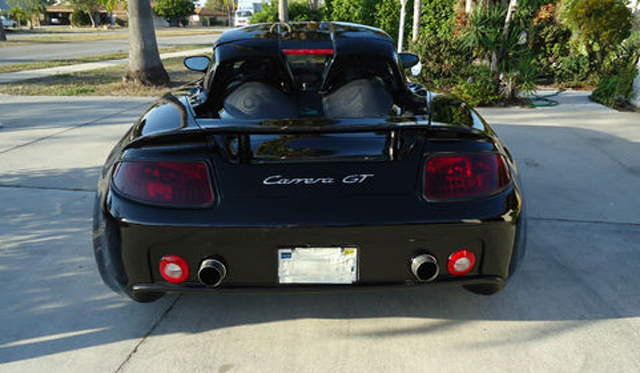 The vehicle is from Cape Coral, Florida and unlike many replicas, this car actually has some fairly decent underpinnings as it's based on a 2003 Porsche Boxster S with a 6 speed manual transmission complete with the standard Boxster's flat-six engine. Additionally, the car has travelled just 36,000 miles, and only 5,000 miles since it was turned into a horrible Carrera GT replica.
As a result of this replicas history, it's likely that it'd be quite an impressive driver's car, but how could anyone drive around in such a car all the while knowing that they're false advertising?
[Via eBay]