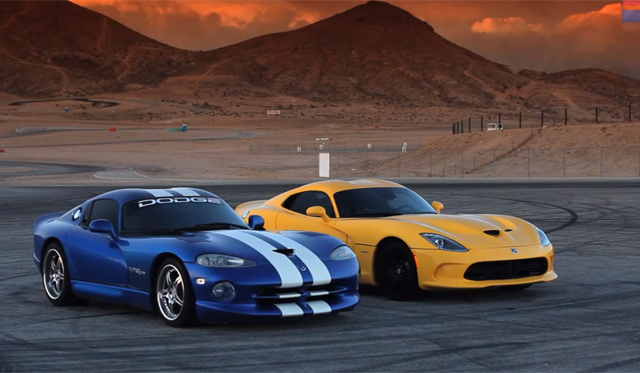 On paper, the 2013 SRT Viper GTS does everything better than its predecessor, the original Dodge Viper. Whether it be in terms of acceleration, refinement or the better craftsmanship, the new Viper is unquestionably the best built thus far.
However, Car & Driver decided to decipher just how good the SRT Viper is by comparing it to the original Viper. However, the car the SRT Viper is up against is no ordinary Viper, as it's been heavily modified to now pump out 660hp, which is 200hp more than stock and 20 ponies more than the current car.
If that wasn't enough, the analog-oriented Viper also features extensively updated suspension and brakes and even though the 1997 model is 16 years older than its predecessor, it still manages to give the 2013 model a real run for its money.