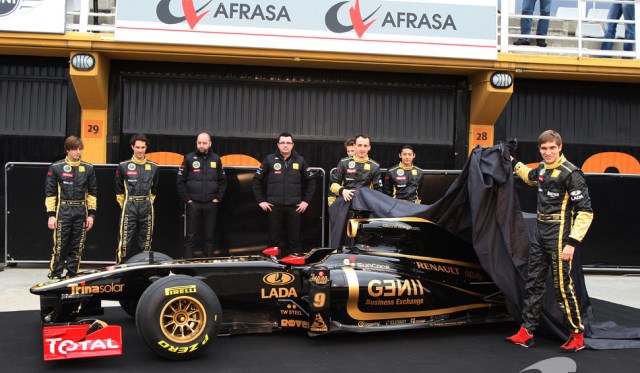 The Lotus F1 Team owners Genii Capital have now expanded their involvement in motorsports by becoming a shareholder and strategic partner to performance Porsche experts RUF Automobile. This move will see Genii Capital founding partner Gerard Lopez become the non-executive chairman of the RUF board.
RUF Automobile GmbH was established in 1939 and is a German automobile manufacturer. RUFs are built from unmarked Porsche bodies and chassis. When a chassis arrives, RUF adds their own independent touch to the car. Some of their famous projects include the 750 horsepower CTR3; the latest in a lineage from the iconic 1987 CTR 'Yellowbird' which was the fastest production car in the world when it was launched, with a top speed of 342kmh (214mph).
On their part, Genii will enhance the RUF branding in emerging markets, while using its Business Exchange platform to identify new strategic opportunities. A centrepiece will be the in-house developed, high performance, light weight V8 engine.
Speaking on this development, Gerard Lopez said;
RUF is a fantastic brand with a loyal customer base and a global brand name. It is cars like the CTR (Yellowbird) and its successors that have build RUF's legend. Today the brand is also connected to younger generations through its appearance in number one selling driver computer games, opening the potential to new buyers across the world. To be involved with RUF, you have to be passionate about high performance vehicles and Porsche in particular, as no other company in the world shows more respect to this brand. I count myself amongst those passionate for both, so for Genii to be able to make this commitment to RUF's future at such an exciting period in their development is particularly rewarding. The high performance vehicle market is going through a fundamental transition with emerging markets and alternative propulsion solutions paving the way for RUF's future. In light of these developments, the Geneva Motor Show will be especially exciting this year.
Alois Ruf jr son of the Founder Alois Ruf also commented on the same,
It will soon be 50 years since I started to share my vision on a truly unique platform in automotive history; the Porsche 911. Looking forward I see a very exciting future in which we will be assisted by Gerard Lopez. I have been proud to see Gerard grow from an RUF-fascinated kid into a client – and first of all a friend – over more than 20 years and am very much looking forward to having him as a partner in RUF Automobile GmbH.