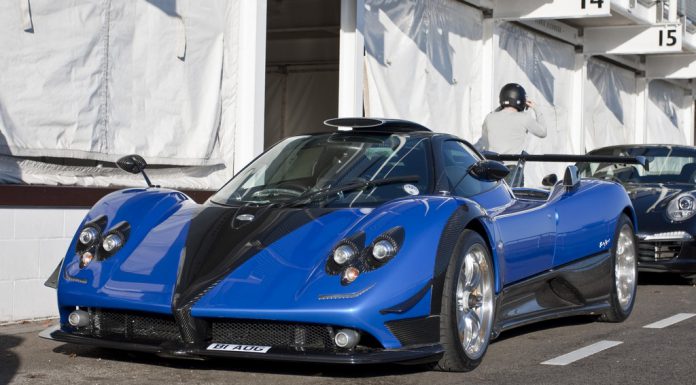 A few weeks back, we brought you the very first image of Peter Saywell's updated Pagani Zonda PS finished in Monterey Blue similar to the one-off Zonda HH. However, that low-resolution photo revealed only a handful of the PS's new components, but thanks to Jason Cornish who attended an exclusive U.K. track day at the start of this month, the updated Zonda PS has finally been captured in all of its glory.
As the following gallery shows, Saywell's new Zonda PS is a dramatic departure from the original car, and features numerous new components, including a redesigned front end like the Cinque, a new carbon fiber roof scoop first seen on the Cinque, as well as a rear end very similar to the Zonda 760RS, with its massive rear wing, and large tail-fin.
The car then features the traditional Zonda quad-exhaust layout, rather than the horizontal layout present on the previous car. Under the hood, the Zonda PS has also been tinkered with and now delivers over 100hp more than the original, thus making it one of the fastest Zonda's ever produced.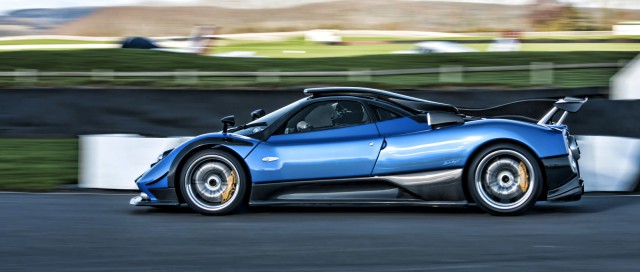 Hat tip to Jason for allowing us to use these photos, so be sure to check out his Flickr page!