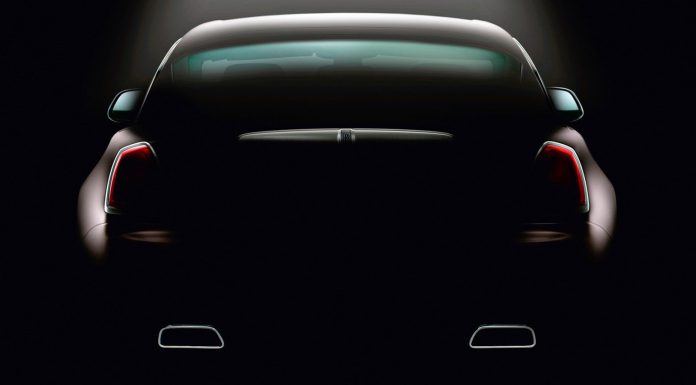 With the 2013 Geneva Motor Show starting in just 3 short weeks, Rolls-Royce is continuing to build hype for its upcoming Wraith through the release of the second official teaser of the car.
The first Rolls-Royce Wraith teaser image depicted the car's sweeping roofline and two-door layout, while the latest image highlights what Rolls-Royce is calling the Wraith's "muscular rear haunches" and the car's overall rear-end.
In the company's official statement, they said "This image depicts Wraith's muscular rear haunches – a visual cue that gives bold expression to Wraith's promise of dynamism. A sense that this is a car set to move with purpose on its driver's command."
Rolls-Royce then went on to add "And so to the question of Power. In times gone by, when asked the question, Rolls-Royce would simply reply, 'Adequate, Sir. However, for Wraith we feel it right to be a touch more explicit: 'More than ample'."
Even though such a claim does demonstrate how the British marque is preparing its most powerful car to date, no technical details about the car have been revealed, but reports claim it'll feature a twin-turbo, 6.6-liter V12 engine pumping out over 600hp.