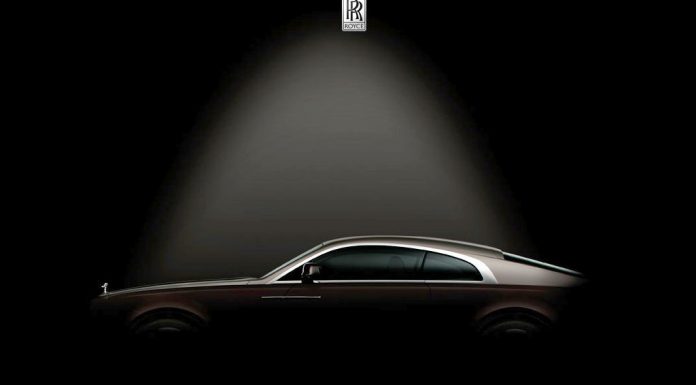 A new teaser image of the upcoming Rolls-Royce Wraith has just been released, which gives us our first look at the new sweeping roofline of what's set to be the most powerful and dynamic Rolls-Royce ever produced.
The new car is set to be previewed at the 2013 Geneva Motor Show on March the 5th, while the first customer deliveries are expected in the fourth quarter of 2013. In addition to this news, Rolls-Royce has confirmed that new teaser images of the car will be released on the 12th of February, 19th of February and the 26th of February.
BMW Group board member and Rolls-Royce Chairman Herald Kruger stated,
The BMW Group is confidently investing into the long-term future of Rolls-Royce Motor Cars. And this exceptional new car will build on the finest principles of the company's forefathers – the world's best engineering, the employment of cutting edge technology and peerless craftsmanship.
Although engine or performance specifications have yet to be released, it's possible that the Rolls-Royce Wraith will feature the same 6.75 liter V12 engine as the standard Phantom, except in a significantly uprated spec lifting horsepower well into the 500 or 600hp mark.