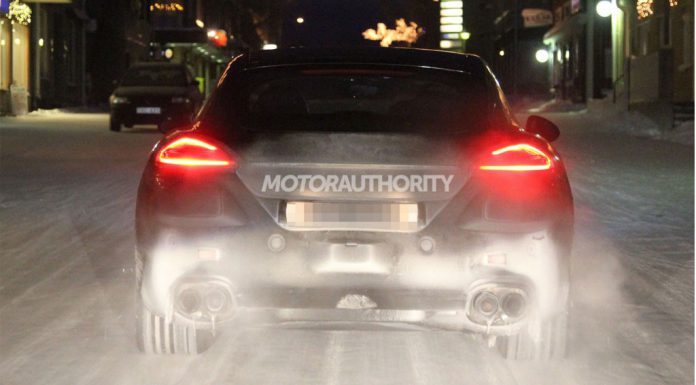 Porsche has been hard at work developing its latest facelift for the Porsche Panamera and testing the car on the Nordschliefe race track recently.
We brought you spyshots of the car winter testing a couple of weeks ago, and already new pictures have hit the net of the upcoming super sedan except this particular prototype has a different exhaust system to other ones spied testing.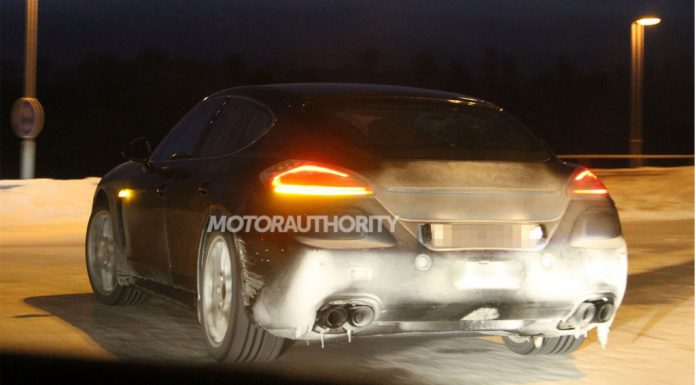 The prototype we brought you pictures of in late January featured two large rectangular shaped exhaust outlets, while the following has quad exhaust pipes, suggesting that this particular Panamera is a more performance-oriented version and could even be the upcoming 2014 Porsche Panamera Turbo or Turbo S.
[Via Motor Authority]