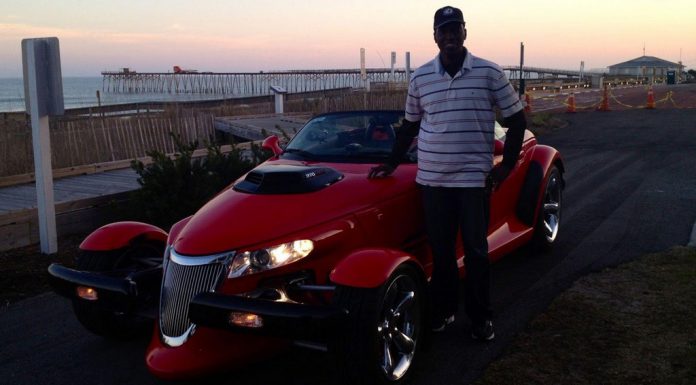 Even though opinions may be divided regarding to styling of the infamous Plymouth Prowler, one thing can be universally agreed upon and that is the fact that it's one of the most unique cars to ever come out of the U.S.
During its five-year model run from the late 1990's to 2002, just 11,000 units were built each fitted with a 3.5-liter V6 engine producing just 214hp or 253hp in the more powerful 1999 version.
However, North Carolina tuners Performance Engineers were not satisfied with these fairly weak numbers and instead decided to completely remove the stock V6 engine and replace it with a much more suitable 6.1-liter Hemi V8 engine delivering 425hp at 6,200rpm and 420 lb-ft of torque at 4,800rpm in standard guise.
The only exterior modifications signalling that this is not your standard Plymouth prowler is the notable, black hood scoop which has been added to help accommodate the massive 370 cubic-inch V8 powerplant.