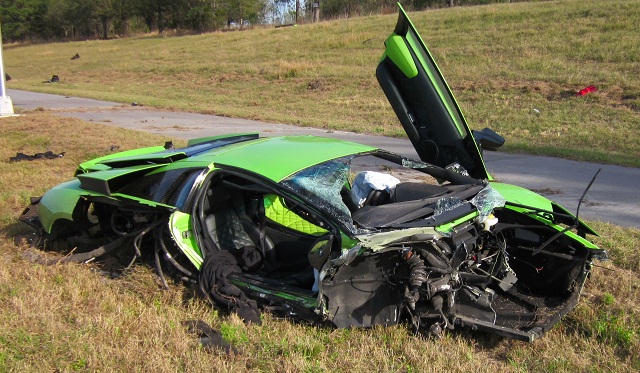 A fatal Lamborghini Murcielago LP640 and Nissan GT-R wreck happened yesterday in Orlando, Florida. According to various news sources, a 24 year old named as Kissimmee local Tiffany Beene and another 24 year old named as Samuel Jonathan Hampton lost their lives when the Lamborghini Murcielago LP640 they were travelling in collided with a Nissan GT-R travelling in the opposite direction.
The fatal Lamborghini Murcielago LP640 and Nissan GT-R wreck scattered debris for about 1,000 feet according to state troopers. The driver of the Nissan GT-R, 43 year old Chi Yan Chan is said to be in a critical condition while his passenger, 22 year old Tan P. Phan was treated in hospital before being released.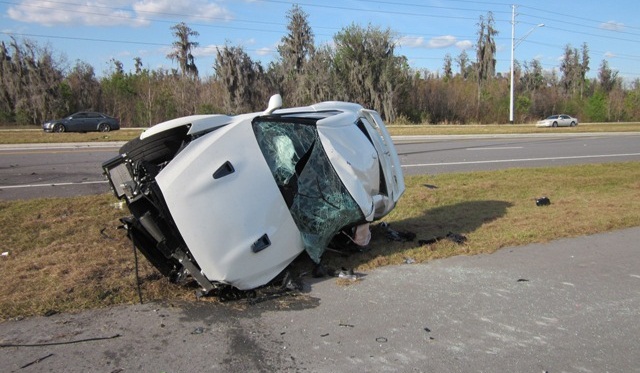 The accident happened on a four-lane divided highway road known as University Boulevard, set to provide access to the new Florida Polytechnic facility. According to the police, all four people were wearing seat belts at the time of the accident. The Lamborghini Murcielago P640 apparently crossed the median into the path of Chan's Nissan GT-R.
Its yet another tragic accident involving young drivers.
[Via CFNews13]