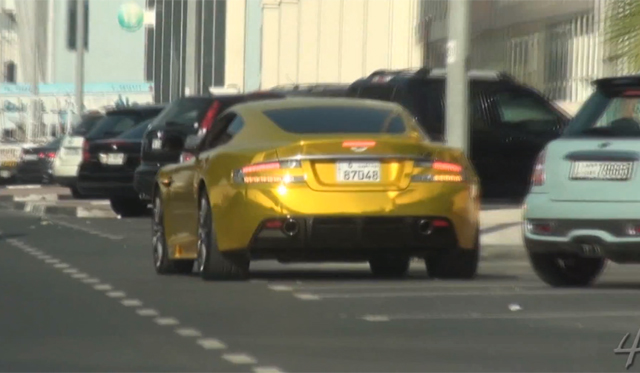 4WheelsofLux recently captured the following gold wrapped Aston Martin DBS in the heart of Dubai all while driving in his very own, and arguably even more impressive Lamborghini Gallardo LP570-4 Super Trofeo Stradale.
Inside rumors have been circulating that a golden DBS had been spotted cruising the streets of Dubai, and 4WheelsofLux was fortunate enough to film the car, albeit only for short period of time.
Nevertheless, this is unquestionably one of the most bespoke and outlandish supercars any enthusiast could ever hope to lay eyes on!