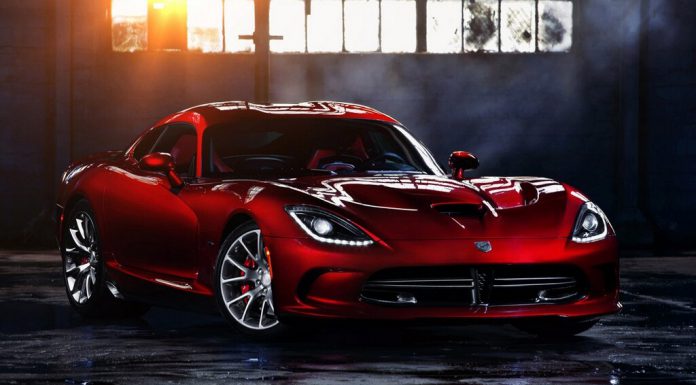 Chrysler's five-year plan was recently leaked online which confirms that the 2013 SRT Viper will get a mid-life facelift and refresh in 2015, while a mystery SRT model will then be released the following year.
The SRT Viper was only introduced late last year, but with the 2014 Chevrolet Corvette Stingray nipping at its heels, SRT will inevitably have to upgrade the Viper once new variants of the Corvette C7 become available. For example, the current Viper GTS may not have the performance capabilities to keep up with the Corvette C7 Z06 and ZR1 packages which are likely to be released in the next three to four years, and consequently, an update could be essential for the car's long-term success.
Because details are so scarce, it's currently unclear if 2015 will also see the introduction of a more hardcore version of the Viper, similar to the Dodge Viper SRT10 ACR or if it'll simply be a slight facelift with a few modifications present under the hood.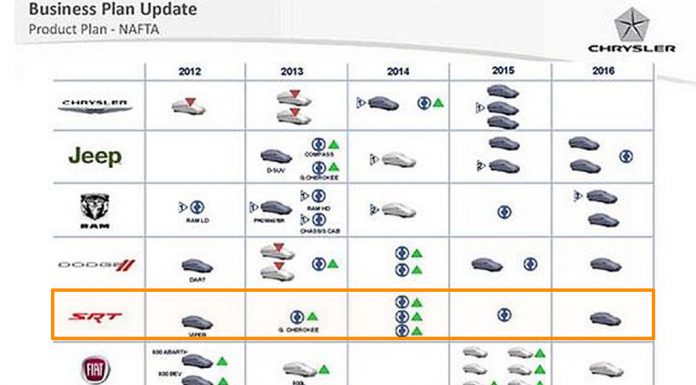 Either way, the next few years are shaping up to be extremely thrilling for the American supercar scene!
[Via Autoweek]