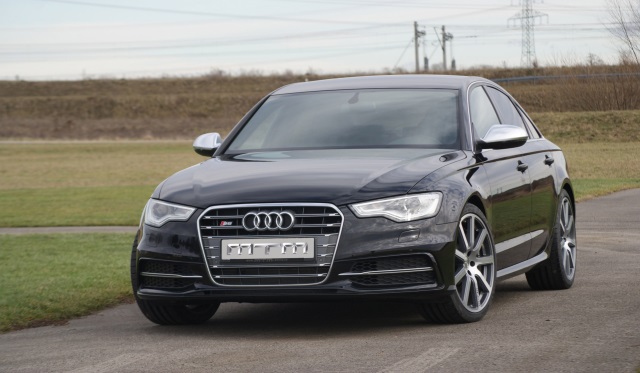 German tuner MTM is an expect when it comes to Audi's. Their latest package is based on the recently released Audi S6 . Its part of their M-Cantronic tuning program.
The specialists from Wetstetten near Ingolstadt raised power from the stock 420hp setup to 555hp and a maximum torque of 700 Nm with a new top speed at 290 km/h. The performance gains are realised through an electronic module, easily fitted to the S6. MTM call it their MMI module. The Audi will now rival the new RS6 with a competitive 0-100km/h time of 4.2 seconds.
The tuning package involves optimized reprogramming of the electronic control systems. Every Audi S6 C7 engine modification and performance kit has been developed in-house and thoroughly tested for reliability in road and racing use. In fact, customers will also get a warranty for peace of mind.
The Audi S6 was then set onto inconic MTM Bimoto wheels with their 9-spoke race design. MTM also offer a suspension kit and a brake kit featuring MTM-supplied Brembo brake component. Other accessories include spacers, MTM carpet and MTM TV cable.
The price for the M-Cantronic tuning program is a cost-effective 3,791 euros while the MTM suspension kit costs 1,737.00 EUR. The Bimoto wheels pricing depends on the sizes.