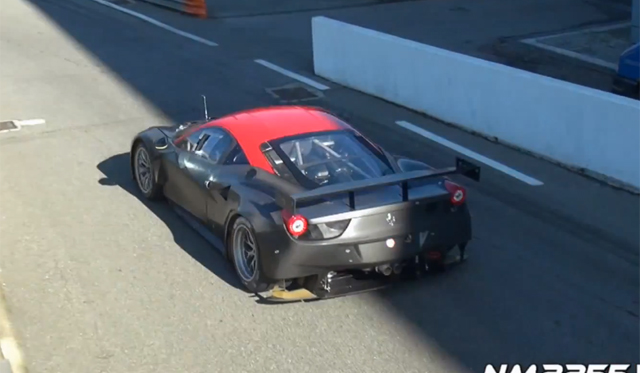 In 2011, just two years after the first images were leaked of the Ferrari 458 Italia, a new GT2 variant was created specifically for the highest level of GT-championship racing in mind. Featuring the same 4.5-liter V8 engine as the road car, albeit in a slightly detuned state due to restrictor regulations, the 458 Italia GT2 has gone onto become an extremely successful racer in both the American Le Mans Series, and FIA World Endurance Championship.
Even though the GT2 produces just 464hp, which is approximately 100hp less than the stock car, tips the scales at just 1,245kg and is fitted with a more conventional single-clutch gearbox, the GT2 simply appears to be toned-down albeit lighter version of the street car.
That is however, until you hear its exhaust note. As the car doesn't have to past any noise emission tests for road use, Ferrari can make the car as pure and loud as possible and the 458 Italia GT2's extreme exhaust note is clearly highlighted in the following video shot by NM2255 while a recent Monza track-day event in the heart of Italy.
Featuring the car going around some of racing's most famous corners and straights, the 458 Italia GT2 clearly makes up for any performance deficits it may have over the original car thanks solely to its incredible Formula One-like exhaust note!