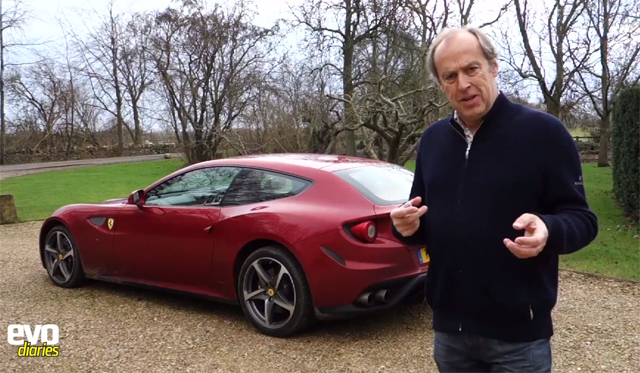 Upon its release, the Ferrari FF marked a dramatic departure from any other car ever created by the Italian supercar manufacturer. Not only is the FF the first shooting-brake produced by Ferrari in many decades, it's also the firm's first four-wheel drive model and first entrance into the ultra-exclusive, up and coming, premium sports-sedan market.
When you consider that the FF is actually more powerful than the original Ferrari Enzo of 2002, then it begins to look like the perfect compromise between everyday driveability and comfort and out-right performance. However, the one thing stopping the Ferrari FF from being the be all and end all of supercars is its price.
With a European price tag of well over 200,000 euros in stock form and upwards of 300,000 euros when fully optioned out, the FF doesn't seem like such a bargain after all. As a matter of fact, it's no cheaper than the Lamborghini Murcielago LP670-4 SV was when it was launched in 2009.
http://www.youtube.com/watch?feature=player_embedded&v=x7tk8a0gEmo#!
Despite these points however, EVO Magazine founder Harry Metcalfe was able to drive the U.K press Ferrari FF for two weeks around the Christmas break last year to see just how capable the car is and in the latest episode of EVO Diaries Metcalfe outlines his experiences with the car.