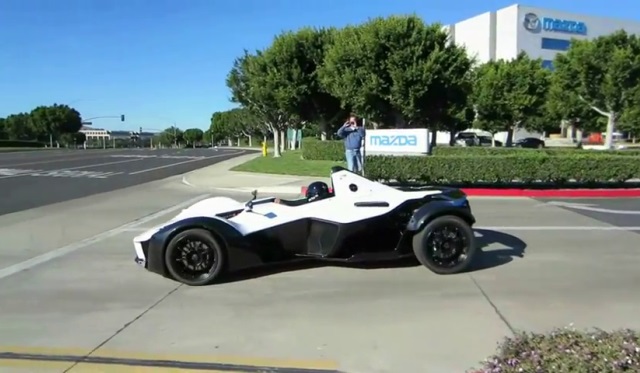 BAC Mono made its US debut at Cars and Coffee in Irvine, California. The single-seat street legal race car is a rival to the likes of the Ariel Atom 3.5 which is not new to speed, considered the fastest car that money can buy.
Made in the United Kingdom, the BAC Mono powerhouse features a 2.3 liter naturally-aspirated Cosworth engine developing 280hp. The power unit is then mated to a Hewland six-speed sequential gearbox with a limited-slip differential, this will see enables the BAC do a naught to 96km/h in 2.8 seconds and 160km/h in 6.7 seconds before resting the needle at a top speed of 273km/h.
The figures are not far from its rival the Ariel Atom 3.5 that features a supercharged version of its 2.0 liter Honda iVTEC K20Z4 engine producing 310bhp, accelerating from 0-60mph in just 2.7 seconds and boasts a top speed of 155mph.