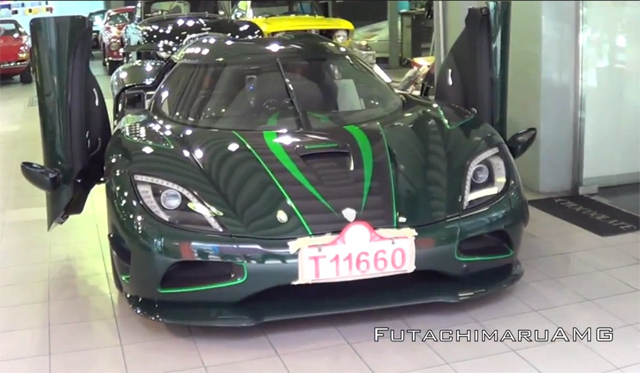 Ever since Christian von Koenigsegg founded Koenigsegg in the early 1990's, the Swedish supercar maker has continually stunned the world by producing cars that are not only stunningly beautiful, but insanely powerful.
The Koenigsegg line of cars is one of the rarest in the world, what with the boutique Swedish manufacturer producing just a handful of cars a year, it is a miracly to actually spot one on the road. The Agera S, as spotted in the video below, can reach 60mph in just under three seconds thanks in part to its bespoke twin-turbo V8 producing in the ballpark of 1,000hp and 800lb-ft of torque.
In order to obtain such ludicrous levels of performance, Koenigsegg chose to fuel the car using E85 or E100 ethanol fuel; the same fuel used on the majority of today's Le Mans racers. However, at the customer's request, the engine can be tuned to accept a more easily accessible fuel, such as 93 Octane in the United States or 98 Octane in Europe.
Check out the video, which shows the first documented sighting of a Koenigsegg Agera S in Hong Kong. An unbelievable car. And, if you are so inclined to believe it, the owner of the Agera S in the video also owns a Huayra. Not bad!