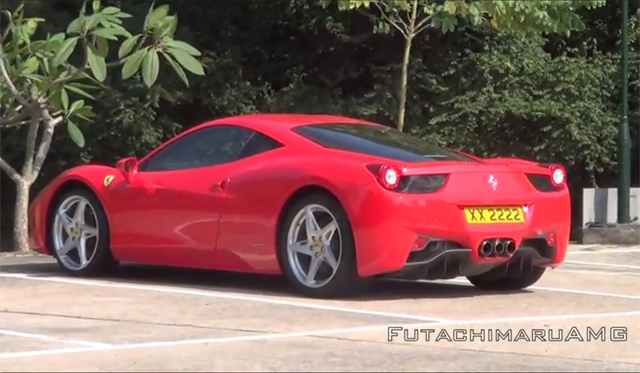 Hong Kong is quickly becoming a hotbed of supercar activity, including the Koenigsegg Agera S we should you earlier today. Unfortunately, there is nothing quite as exotic in this next video, although there is a Pagani Zonda and Gumpert Apollo, if you look closely.
Don't get us wrong though, the supercars presented are certainly nothing to scoff at. YouTube user FutachimaruAMG has taken the time to put together a compilation of some of the best supercars he has seen in Hong Kong. The video includes cars spotted on the streets, parking lots as well as the famous SPS Performance showroom.
The variety of cars is quite impressive: a Pagani Zonda R (1 of 15), two different 2013 Lamborghini Gallardo LP560-4s, five different McLaren 12Cs including one 12C Spider, as well as a sampling of Ferrari 458's, including one 458 Spyder. For those who fancy something a bit more luxurious, the video includes various Rolls-Royce and Bentley models, as well.