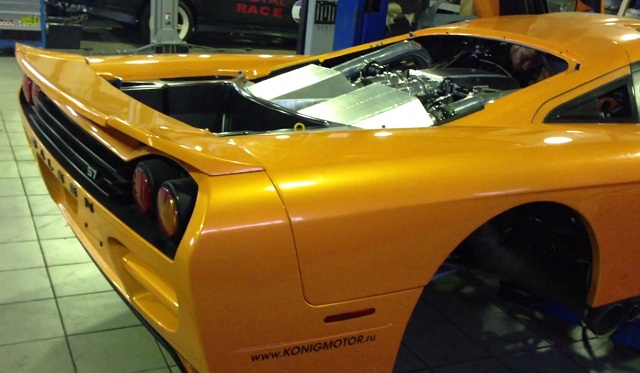 Russian tuning company Total Race is giving US tuners a run for their money at the moment. Having already got aLamborghini Gallardo Superleggera on their books, they've also managed to acquire this Saleen S7 Twin-Turbo project!
Rumours suggest that this particular S7 is running a 10.2 liter engine, bored out from the Ford 427 7.0 liter unit that came standard with the OEM Saleen S7 Twin-Turbo. The engine was built by Proline Racing, a US company who also service various other 'big name' tuning brands. Its possible that the car is now running a GM unit rather than the normal Ford unit.
Total power is suggested to be 2,000hp on run of the mill pump fuel or 2,500hp on specially formulated race fuel. The car is slated to be an All-Wheel Drive chassis, which is a unique setup for a Saleen S7. Its at this point we have to remind you that a 750hp rated S7 Twin-Turbo was factory rated at a 248mph top speed. Imagine what two and a half times more power will do for those figures!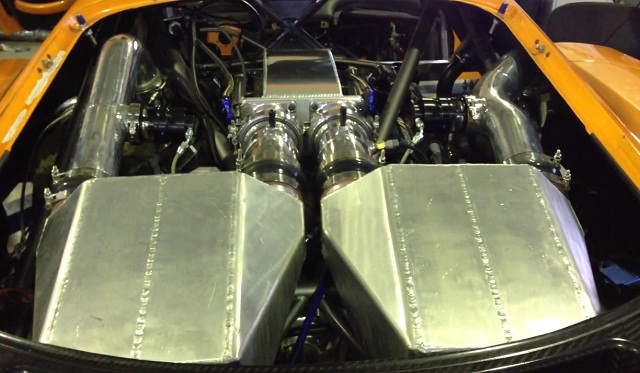 Enjoy the walk around video for now, we'll share more details when we get them.