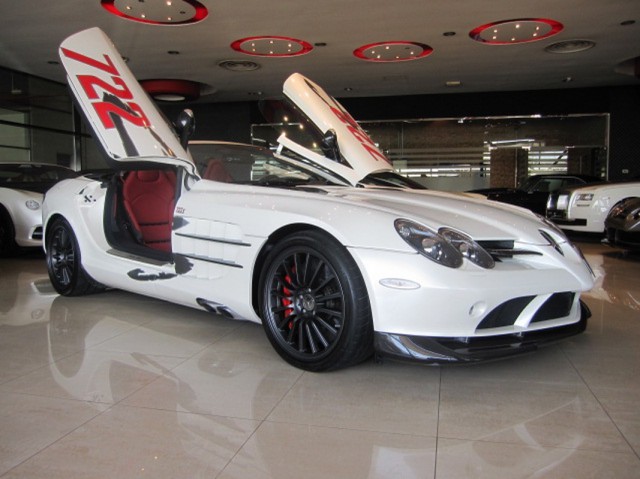 The Mercedes-Benz SLR McLaren Roadster 722 S may have one of the longest names in the supercar market, but it is also one of the rarest supercars you're ever likely to see with the 722 monarch helping to pay tribute to the victory of Stirling Moss at the Mille Miglia in 1955 which started at 7:22 a.m.
The car went on sale in January 2009 and only 150 units were ever produced all of which quickly sold out. For any wealthy people out there however, there is still a chance to purchase this exclusive hypercar as one has recently appeared on Jameslist for sale in Dubai with a relatively modest price tag of just 296,000 euros.
The car has travelled 20,000km which may seem a lot for a car as rare as this one, but that only goes to show how enjoyable such a car is to drive. Featuring an automatic transmission and left-hand drive, the car would be perfectly suitable for the US and would help accompany the other 110 SLR's which were sold in the United States in 2009.