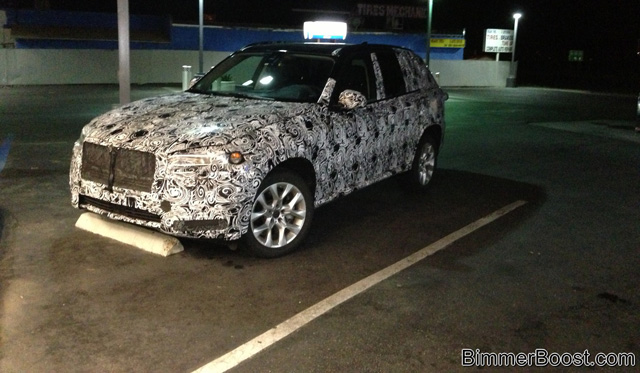 BimmerBoost has posted images of what they believe to be the long-rumored 2014 BMW X7. Rivals like Mercedes-Benz and Audi both have been very successful in the large SUV market, especially in the United States. It would only make sense financially for BMW to at least make an attempt to enter and compete in the large SUV market.
The X7 is reported to be a main rival to the widely popular 7-seat variant of the Mercedes-Benz GL SUV range. The photos were snapped in the California mountains, where the car was testing. No surprise really, as California remains one of the regions of the United States with the highest year-to-year SUV sales.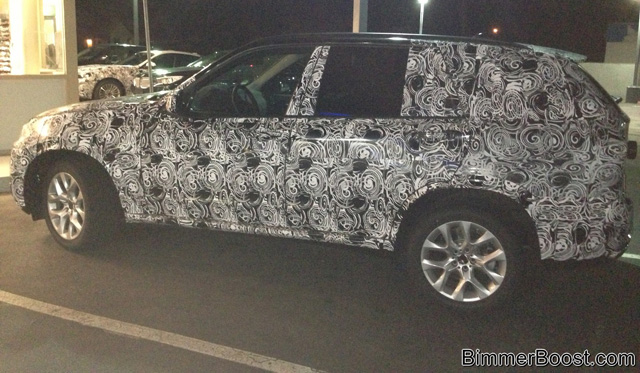 The car looks markedly larger than the recently spotted next generation BMW X5, with the test driver reportedly stating the car "is a 2014 X7." While little additional information is known beyond the realm of pure speculation, the pictures appear to show a non-M variant X7 prototype, which fits logically with BMW's historical release schedule. No word on if a X5M-style variant will be offered.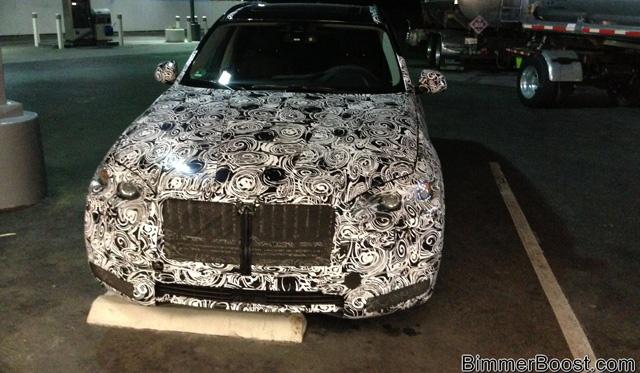 Check out the pics and full story on BimmerBoost. We will keep you posted as more information becomes available.