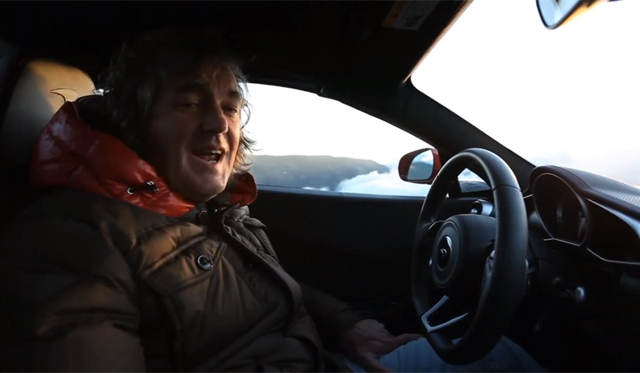 After Richard Hammond recently announced that his 2012 car of the year was unsurprisingly the Pagani Huayra, his fellow Top Gear host, James May has confirmed that his choice for the coveted accolade is the equally impressive McLaren 12C Spider.
As pointed out in our review of the British supercar some months ago, the 12C Spider has managed to maintain much the rigidity of the coupe, something which is extremely rare when removing the roof of a car. By all accounts in fact, the 12C Spider drives just like the MP4-12C coupe, albeit without a fixed roof.
http://www.youtube.com/watch?feature=player_embedded&v=TbajxKyNGTk#!
Consequently, one can get all the thrills and performance present in the coup, including its near-sub 3.0-second sprint to 100km/h all while enjoying the pleasures of having an endless amount of fresh air running through your hair.
During the following video, May pokes a bit of fun at the name of the 12C Spider and how McLaren decided to drop the MP4 ahead of its launch to help it roll of the tongue a little bit easier with some high-speed accelerations helping to top the video off.