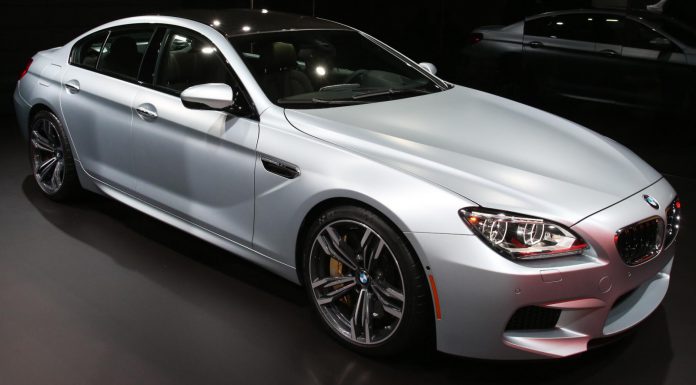 To cap off the BMW stand at the 2013 Detroit Motor Show, the new M6 Gran Coupe also made its official public debut which we happened to stumble upon while visiting the world-renowned automotive event.
Deliveries of the new car are pinned to begin in May this year and when the car does eventually go on sale, it's rumoured to start at 128,800 euros thus making it the most expensive BMW currently on the market.
Despite this hefty price, we believe the money is definitely worth it after seeing the car in person. After all, it's the fastest acceleration production BMW with its twin-turbo V8 engine helping to propel it form 0-100km/h in just 4.2 seconds!