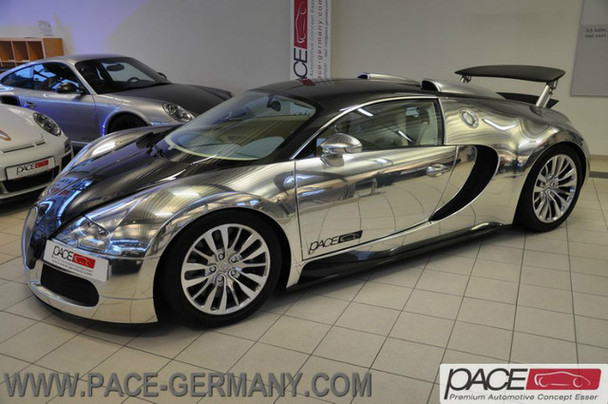 An extremely exclusive Bugatti Veyron Pur Sang is still for sale and reappeared on Jameslist via our dear friends at PACE in Germany.
This particular example is arguably the rarest of all Bugatti's, with it being the very first Pur Sang produced out of a production run of just five units. As we're sure you know, the Pur Sang features a chrome/mirrored finish with a large portion of the car then be completed in bare, gloss carbon fiber.
Additionally, the Pur Sang for sale is the only one in the world with a white interior, thus making it even more exclusive and sought after. The car is currently located in Monaco and has travelled 5,500km.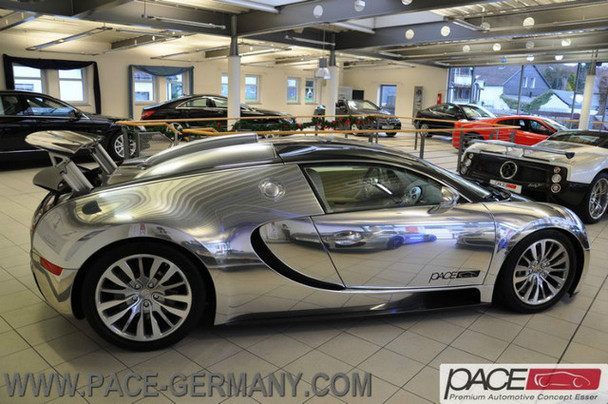 As with all Veyron's bar the Super Sport and Super Sport Vitesse, it features an automatic transmission as well as an 8.0 liter W12 engine producing 1,001hp with this particular unit coming fitted with four new tires, a healthy gift considering how expensive wheels for this car are.
The car is currently listed for 2,000,000 Euro which may initially seem a bit expensive, but when compared to the first Pagani Huayra for sale, it's a relative bargain!