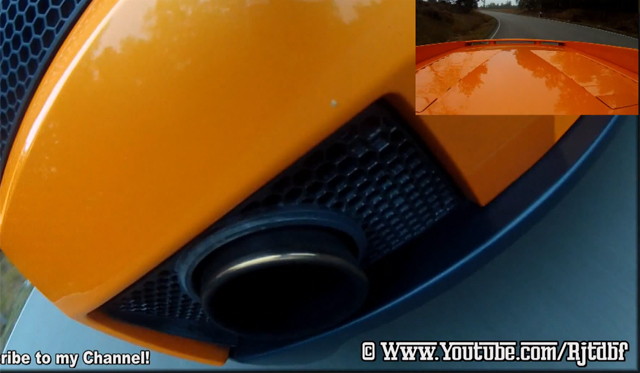 The Lamborghini Gallardo produces one of the nicest exhaust notes in the supercar market. That hasn't stopped a multitude of aftermarket exhaust companies from turning to the Italian exotic in an effort to improve its sound even further and Quicksilver Exhausts is one of those companies.
Quicksilver Exhausts dramatically increased the exhaust note of the Gallardo as evident from the following video shot by Rjtdbf on YouTube with this particular orange example being driven to its absolute limits on a closed road during a recent Ferrari Owners Club meet in the Netherlands where over 50 supercars met up and went about a drive on closed roads in late 2012.
Rjtdbf mounted a selection of GoPro cameras around the car in order to capture the experience where drivers could exceed 200km/h on public roads without the ever-present threat of being caught by the police!