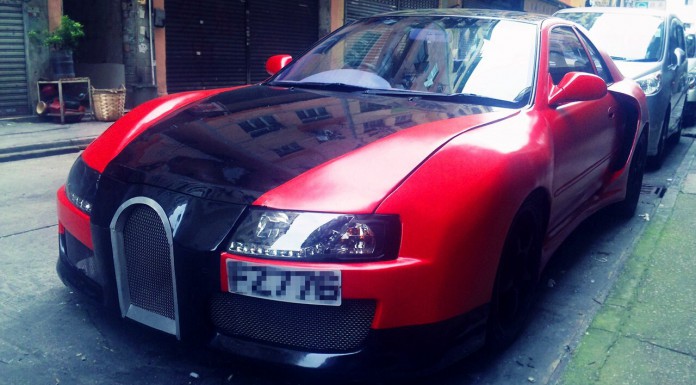 This is the second Bugatti Veyron replica we've shared with you in as many weeks. We just keep stumbling across them! This particular example is every bit as bad as the replicas we've seen before. It certainly won't be travelling anywhere near the 408.47km/h official top speed of the real thing.
This example was spotted in Hong Kong recently. It features 'bolt-on' panels providing the bulging Veyron style. At the front the donor car appears to be using a new set of LED headlights, although we couldn't tell you which model the owner lifted them from. The front bumper has the mandatory Bugatti air intake.
Our favourite part of the design has to be the drum brakes though. Hidden by a set of five-spoke alloys, the brakes feature a truely unique paint scheme. It almost looks as though the owner painted them with nail polish. Not to mention that the Veyron only gets coloured calipers, not discs.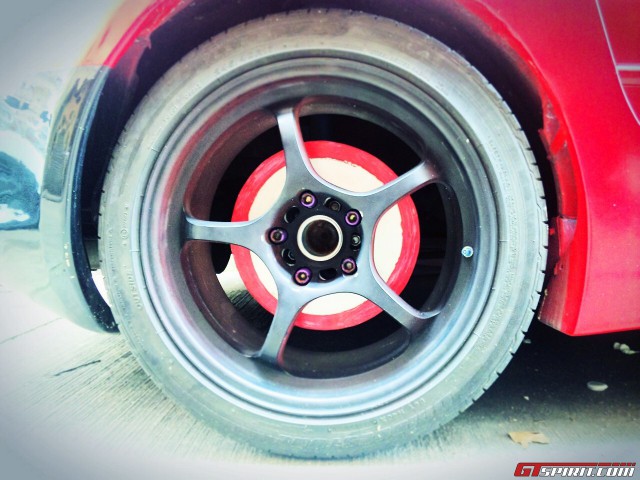 So in summary, this isn't the best Bugatti Veyron replica. Although we have seen some in the past that potentially be in with a chance of winning that accolade. Take a look at other Bugatti Veyron replica's by clicking through the embedded link. Hopefully we won't see another for quite some time.