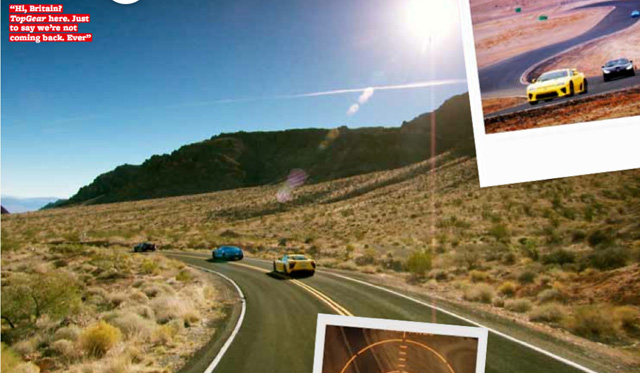 As we mentioned a few days ago, the air date for season 19 of Top Gear has been set for the 27th of this month; just a few short weeks away. Now we can bring you a full run down of what to expect from our three favorite petrolheads, thanks to our friends over at Jalopnik. Spoilers from here on in.
According to Top Gear Magazine and Jalopnik, this years season is shaping up to be on the best in recent memory. Maybe having less episodes per season could turn out to be a blessing after all. Much in the vein of the India special seen last year, the boys will once again venture to Africa; only this time in search of the source Nile river, as they follow in the footsteps of great British explorers of yesteryear. Let's hope they receive a significantly warmer welcome than that of their ancestral explorers. They'll be using £1,500 wagons this time, in the shape of a Subaru WRX, a Volvo 850 T5-R, and a BMW 5-Series. No word on who is driving what.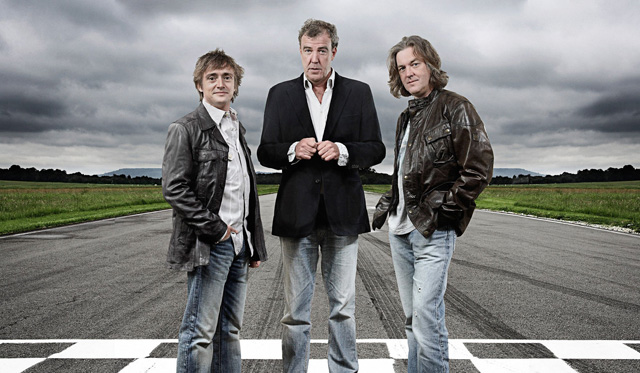 Confirming what leaked pictures have hinted at, James will drive a rally-prepped Bentley Continental GT. At some point in the series, the students of Coventry University will be tasked with creating a car smaller than the Peel P50. Or a way for hilarity to ensue, as Jeremy will attempt to drive their creation.
Another road trip is planned, this time from the desert of Nevada to the border of Mexico in three supercars: the SRT Viper, the Lexus LFA, and a suitably British Aston Martin Vanquish. Finally, expect another epic race from Wembley stadium to Milan, this time featuring Jeremy in a Shelby GT500 and the boys in a train.
For the full rundown, check out Jalopnik. They've got pretty pictures and stuff.