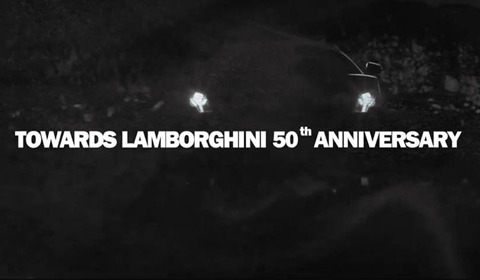 Lamborghini released a teaser of the model that will celebrate the company's half century. The special model is expected to break cover around May 11th during the 50th Anniversary Grand Tour which will end in Sant'Agata Bolognese at the factory.
Stephan Winkelmann recently confirmed that the company would celebrate with a new model next year, although nobody seems certain about what it could be. The latest news is that the car in the picture above is a Lamborghini Aventador special edition. Rumours suggets that the addition of carbon fibre parts will add 25% onto the Aventador price tag.
If the rumours are true, the Aventador 50th Anniversary Edition would join the 25th Anniversary Edition Countach, the 30th anniversary Diablo special edition and the 40th anniversary special edition Murcielago. The teaser picture certainly reveals something with Aventador light clusters.