With Ferrari releasing the first two teaser pictures of the Ferrari F150 this week, an array of renders have appeared online speculating what the car may look like with the latest coming from well-known automotive designer Evren Milano.
Milano has rendered the front of the car and thanks to the rendering released by Milanno Artworks of the rear, we can now begin to develop a clearer picture of what the car will look like.
Although only one teaser shot has been released of the front of the car, Milano has gathered the styling evident from that and combined it with subtleties seen in the spyshots as well as his own interpretation of how the Italian brand's new range-topper will appear to create the following image.
Even though we're doubtful the F150 will feature such extreme front end styling as this rendering suggests, the new design of Ferrari's headlights which can be seen on the 458 Italia, FF and F12 Berlinetta are again featured in the F150, albeit in a slightly modified shape.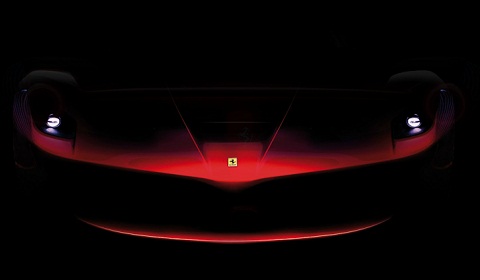 The most evident accuracy with this rendering is the presence of a large air intake in the centre of the hood with the two opposing intakes also on the hood likely to be accurate as the original rendering did hint at such features.
Despite some details about the F150 still remaining hidden, thanks to the latest reports we now have a pretty clear indication of the powerplant and other technical features behind the car.
It's predicted to feature a 6.3 liter V12 engine borrowed from the F12 Berlinetta with an added F1-style KERS system. All up, the car should pump out 920hp and therefore could hit 100km/h in less than 2.5 seconds thanks in part to its light curb weight aided by the carbon fiber monocoque chassis.
With the launch of the F150 still three to four months away, expect to see additional teasers being released and consequently more renderings being revealed soon!