After Ferrari officially dropped the first teaser of its upcoming F70 supercar, the rumormill went alight with speculation on how the rest of the car would look, and fortunately, Milanno Artworks took the time to put together the following rendering based off the teaser.
Although much of the rendering is simply the artists impression of what the car may look like as the teaser actually revealed very little of the car, the car's resemblance to those captured in spy shots near and around Italy is clearly evident.
As we believed, the Ferrari F70 will almost certainly feature an F1-style reversing light or fog light at the base of the car, while quad-exhaust pipes are also expected. Similarly, an impressive, aerodynamically designed rear diffuser developed to produce massive amounts of downforce should also be featured on Ferrari's upcoming supercar.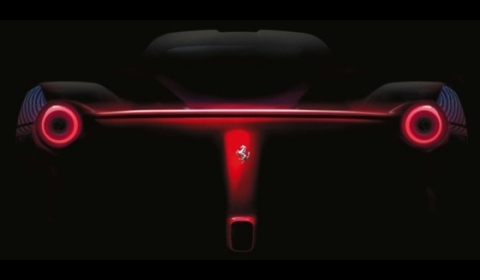 Early rumors have suggested that the F70 will feature a 900hp 7.3 liter V12 engine powering a car tipping the scales at just 1,100kg, 265kg lighter than previously reported. Consequently, it will be the fastest Ferrari ever produced and should redefine the supercar market along with the McLaren P1 and Porsche 918 Spyder.