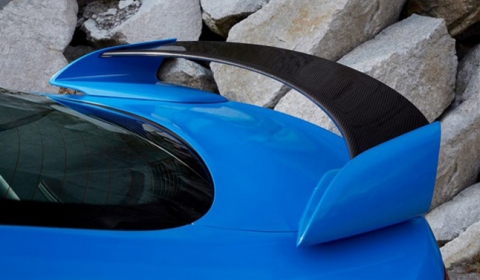 Following the first teaser released last week, Brits car maker has released their second teaser of the Jaguar XFR-S today. Both teasers were revealed ahead of its scheduled debut during the Los Angeles Auto Show this week.
The luxury sports car in the pictures features Jaguar's characteristic blue bodywork. The second teaser picture reveals the massive rear spoiler, which the resembles the same spoiler fitted to the XKR-S coupe!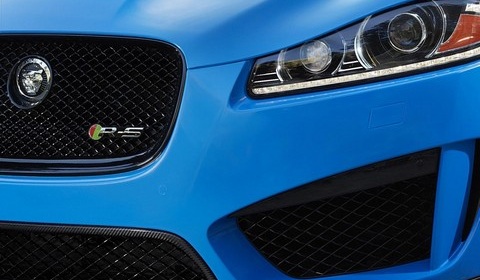 Many more details aren't yet to be revealed, however, we can say that the XFR-S will get the same supercharged 5.0 liter V8 as the XKR-S, delivering 550hp together with 510 pound-feet of torque. Expect a sprint time from zero to 100km/h in just under five seconds, which makes it the fastest sedan in the British carmakers history.