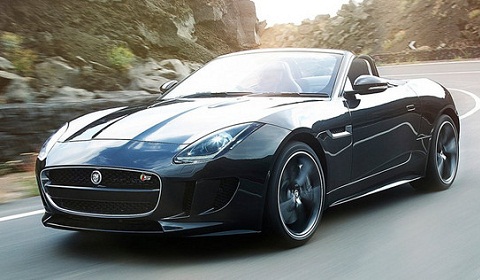 Jaguar will display the Jaguar F-Type at the Los Angeles Motor Show next week complete with a world premiere of the Black Pack. The F-Type will sit alongside the Jaguar XFR-S as part of a strong Jaguar display. Both cars will be on display in the US for the first time.
The Black Pack will feature high gloss black paint, gloss black accents for the bumpers, black front grille's, blacked-out mirrors and wheels, smoked lights and black roll hoops.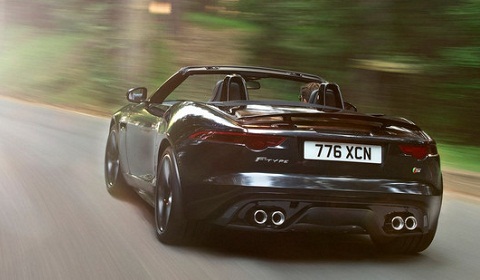 We're assuming that the Black Pack will be an option for all Jaguar F-Type models. Just by way of reminder, a new 3.0 liter V6, developed from Jaguar's 5.0 liter V8, is available in either 340hp or 380hp variants, powering the F-Type and F-Type S respectively. The third and final model, the F-Type V8 S model, features 495hp and 625Nm of torque.