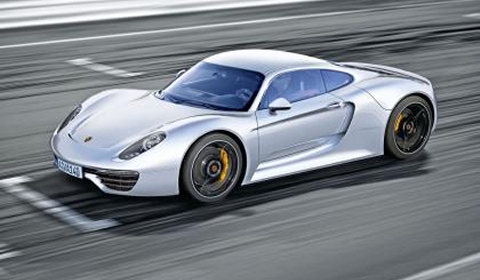 With less than six months until the highly anticipated release of Porsche's flagship supercar, the 918, Porsche CEO Matthias Muller has all but confirmed that Stuttgart is indeed working on another brand new model – the Porsche 961 (rumored name). The 961 moniker draws on Porsche's heritage in Group-B sportscar racing, where they ran a 959 based 961.
The new car is set to stand just above the 911 GT2 RS and just below the 918 Spyder, both in terms of price and performance. Although no pricing has been released, the general consensus coming out of the rumor mill is a benchmark price of around 250,000 pounds, give or take. Matthias Muller also confirmed the car is being produced as a direct rival to the wildly popular Ferrari 458 Italia and the McLaren MP4-12C.
Engine details are all speculation at this point, but expect performance to match or better its rivals from Maranello and Woking. The 961 is the newest part of Porsche's plan to achieve 200,000 annual vehicle sales by 2018 – no small feat, if they can pull it off.
We'll keep you posted as we hear more.