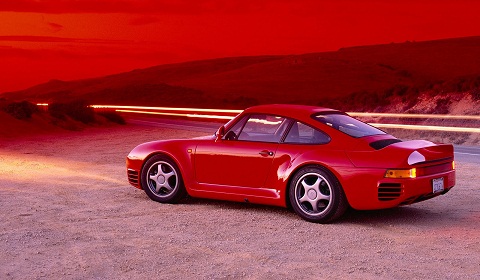 We have floated the idea of Porsche producing a rival to the Ferrari 458 Italia for a little while now. Back in September we speculated that this could be in the spirit of a 959 successor. The latest twist in this story comes from Autocar who speculate that this car would have to use the 2013 Audi R8 platform.
Porsche CEO, Matthias Mueller, revealed his interest in building a 959 successor back in September. Since then, work on the all-new part-carbon fiber architecture for the Audi R8 has reached advanced stages. The theory at Autocar is that Porsche engineers could be forced by parent company Volkswagen Group. The move would definitely serve the purpose of reducing costs. However, it would probably anger Porsche engineers and customers who would undoubtedly prefer to see the new Porsche as a completely in-house design.
The theory does have some weight to it though. Porsche's most successful model, the Cayenne, shares its underpinning with the upcoming Audi Q7 and the Volkswagen Touareg. It isn't entirely unbelievable that an Ferrari-rival would use the platform of another Volkswagen group vehicle.
We'll have to keep an eye on this rumor. With the new Audi R8 due to surface at the Geneva Motor Show next March, we could expect a Porsche model to surface in the years following. What do you think? Will Porsche use the R8 platform? If it did, would you still want one?