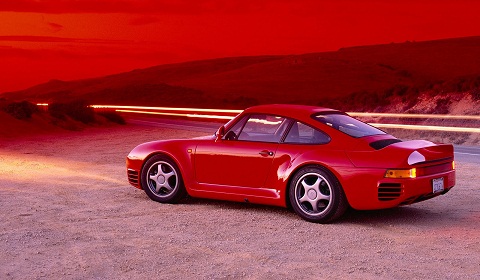 Porsche are setting themselves up to offer a brand new supercar within the same market segment as the hugely successful Ferrari 458 Italia, McLaren's new MP4-12C and Lamborghini's Gallardo. In an interview, Porsche CEO, Matthias Mueller told German daily Sueddeutsche Zeitung:
It always irritated me that the (most expensive) 911 tops out at 250,000 euros ($ 360,000) and then the 918 continues starting at 750,000 euros. In between, Ferrari moseys around relatively comfortably and without any competition. That is where we need to be. There is still space for a larger sports car, one like the 959 that we built in the 1980s.
The interview gives the first clear indication that Porsche want to expand their range even further by adding something that will take the fight to the traditional players in the market. The new supercar would cost between € 250,000 and € 400,000.
If such a car were to be announced, Porsche would have to expand their current horizons. The business world knows that Porsche has aimed to expand its model range to seven cars – the Boxster, 911, Cayenne, Panamera, a small mid-engine roadster, the Cajun and a smaller version of the Panamera. This new model would be an eight model for Stuttgart.
[Via Reuters]