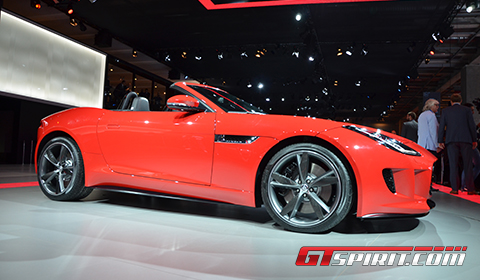 With Jaguar's recent release of the all-new F-Type at the Paris Motor Show just a few weeks ago, the British brand now has to turn its attention to other projects. Rumours are circulating that suggest Jaguar is planning to add a small sedan and crossover to its lineup. British automotive publication Autocarspoke with Jaguar Global Brand Director Adrian Hallmark recently on his company's future plans regarding the F-Type in addition to new models. Hallmark was reported as saying "Whatever we do will be driven by the three pillars of our brand: innovation, design and performance leadership. Those three can be applied to different degrees in cars, but they must always be present."
Hallmark went on to state that "Without the F-Type, our heritage would not be complete. The F-Type is the core of our range, and from now on it is our orientation point." So, from that statement it is clear that the design language and branding of future Jaguar products will feed off of their first two-seater in fifty years. As far as design goes, the F-Type is an excellent jumping point, what with praise for the styling being of the highest degree.
Speculation also points to Jaguar releasing a coupe version of the F-Type (convertible gallery above) after the convertible has been on the market for a year. An interesting take, for sure. Most mass-appeal models, such as the F-Type don't begin life as a convertible, rather with such a variant coming out later in the product life cycle.
Either way, GTspirit is looking forward to seeing where Jaguar is heading. If their styling is any indicator, their future is very bright indeed.