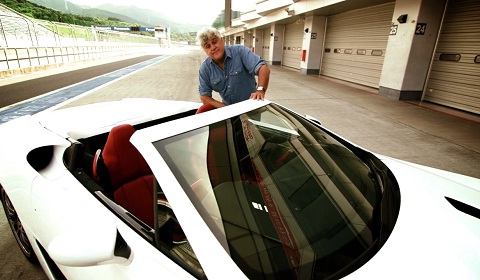 Jay Leno is your architectural petrol head. He has a day job, interviewing celebrities or something to that effect, but what really matters to us is what he does in his spare time; Jay Leno's Garage. His video blog has taken him to fantastic places in the past, today we get to share with you one of his best videos to date.
As you'll see below, Jay gets the scoop on the Lexus LFA Spyder. We've barely seen the car and Lexus has already offered Jay some time behind the wheel! As you'll find out in the video below, Toyota, Lexus' parent company is excited about its carbon fiber weaving technology. Jay takes a look at the production line, from start to finish.
Sadly, the Spyder is the only example Lexus will build, enjoy the video with the sound cranked up to 11!