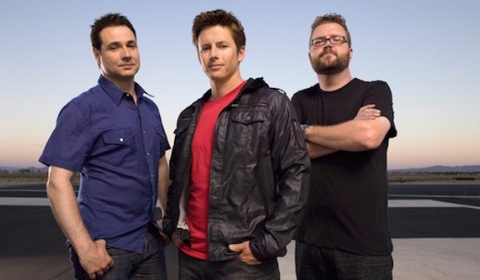 Top Gear USA will return for a new season on August 14 at 9pm Eastern. The season will see six episodes, which air before the break. Another ten come after New Year, making a total of sixteen episodes planned for this season.
The show follows a similar format of the BBC version: three main hosts present, The Stig (a secret race driver) tests vehicles, and celebrities are invited for interviews and to drive vehicles around a test track.
The US version of Top Gear is hosted by comedian and car buff Adam Ferrara, champion rally and drift racer Tanner Foust and racing analyst Rutledge Wood.
[Via Twitter]