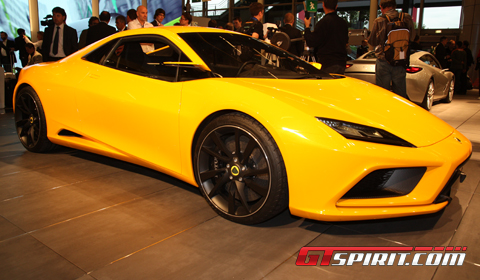 News is filtering through that Lotus have pulled out of the Paris Motor Show. After suffering a turbulent year, the British automaker has decided to focus on other things. Lotus attended the Goodwood Festival of Speed this year as one of the leading brands. The company also attended the Geneva Motor Show earlier this year.
Of course, there will still be plenty to see at the Paris Motor Show! However, this latest news will come as a huge blow for the company, internally. The last 2010 Paris Motor Show saw the unveiling of a brand new era for Lotus. We saw no less than six concepts all confirmed for production.
This was of course before Dany Bahar was removed from office. Hopefully Lotus will finally get around to building at least one of these concepts, or perhaps even releasing the Lotus Evora GTE we see so much of nowerdays!
[Via MotorAuthority]