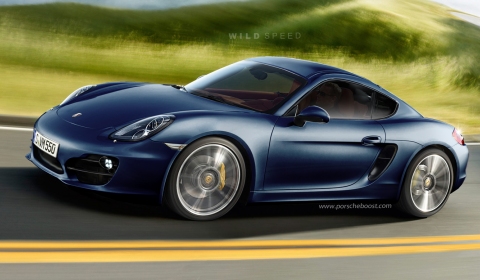 Porsche's new 2013 Cayman and Cayman S will make their official at the 2012 Los Angeles Auto Show in November and will reach dealers by year end or early 2013.
Like the Boxster, the new Cayman will be a bit smaller and lighter but will have more interior space.
The Cayman series will use the same engines, transmissions and suspension setup as its open-top family members, the 2013 Boxster and Boxster S. The Cayman will be powered by a 2.7 liter flat six producing around 265 horsepower, and the Cayman S will be powered by 325hp 3.2 liter flat six. Reportedly the flat-six engine will be replaced by a new twin-turbo 2.5 liter four-cylinder engine by 2015.