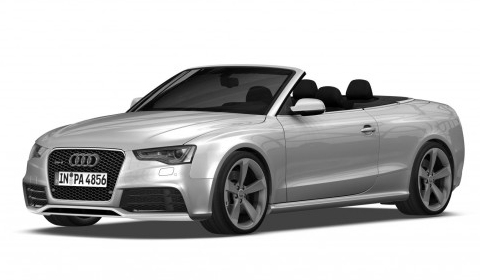 A roofless version of the Audi RS5 is heading to the US. This information has been revealed in images the German car company filed last fall at the European design patent office. Car and Driver obtained the pictures from the California Air Resources Board (CARB).
The pictures reveal the model is heading to the US. The CARB organization certifies vehicles as being compliant with the state's emissions standards, and is required for any vehicles that will be sold there.
The open RS5 will be powered by a 4.2 liter V8 which offers 450hp and 430Nm of torque. Power will be transferred to all four wheels via a seven-speed S-tronic dual clutch transmission. Thanks to this, the car should be able to accelerate from standstill to 100km/h in less than five seconds. The top speed will be limited at 250km/h.