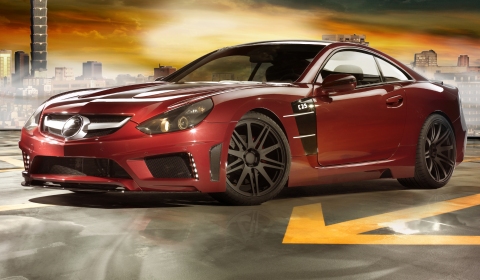 The Carlsson C25 developed and specially handcrafted by Carlsson in Germany will be produced as a seven vehicle Limited Edition for the Chinese market. The new follows after earlier information this week that Chinese car dealer Zhongsheng Group Holdings Ltd bought 70 percent of the shares of the German tuner.
All Limited Edition vehicles with serial numbers 1-3 and 5-8 have already been sold to end customers and will be manufactured individually according to the owners' wishes.
The body has been newly developed and manufactured entirely out of carbon fiber. The total weight was reduced by 180 kilograms as compared to the basic model. In addition to new front and rear lights, the C25's rear side windows and rear window were redesigned and manufactured. Further technical highlights include the composite braking system, available on request, the C-Tronic Suspension chassis with iPhone control, the 450hp performance of the Carlsson V8 – not like the standard C25 running a V12 -, and two all-aluminum tailpipes of the Carlsson exhaust system.
The Carlsson C25 Limited Edition No. 1 will be transferred by air to Shanghai. The other vehicles will be hand-manufactured over the next twelve months at Gut Wiesenhof in Merzig and then delivered to the customers. The Carlsson C25 Limited Edition is available starting at a price of 4,000,000 RMB.