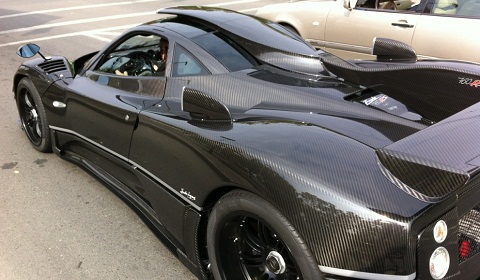 The final part of the Pagani Zonda 760 RS story has just been written. The car was recently delivered to its Chilean owner and it has now hit the streets of Santiago. These photos reveal that the owner is making full use of the car, even without a set of numberplates!
As the name suggests, this is the most extreme Zonda ever. It features a 760hp engine, some 90hp more than the Zonda Cinque and 20hp more than the Zonda R. Instead of lifting the engine from the Zonda R, it uses a Zonda F as the basis with a range of enhancements, most likely lifted in part from the Zonda R.
Read more about the Pagani Zonda 760 RS and watch Evo Magazine's review here.