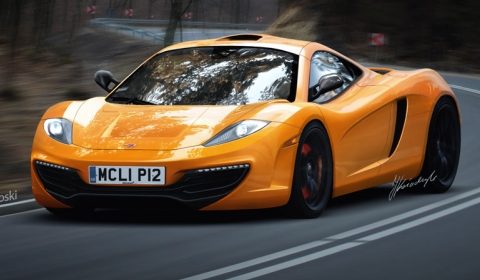 The release of the McLaren F1 successor is an on-going story for some months now. The first spyshots of a test mule making its test rounds have dropped onto our front page over the past few weeks. Following these pictures, artist Iacoski created a series of speculative renderings of the new McLaren hypercar – codenamed P12.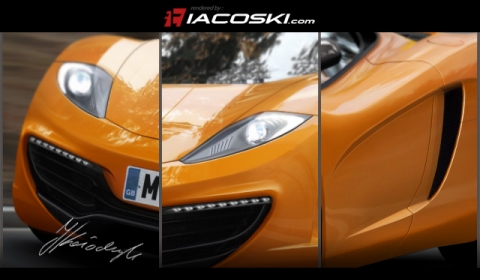 The artist commented on his pictures:
When I saw these images for the first time I just coudn't resist to render what is hidden underneath this heavy camouflage. Thanks to guys from Motorauthority who allowed me to use one of their spy-shots as a reference to create uncovered version, below you can see how it probably could look like.

The front-end looks quite similar to current MP4-12C model, especially the front low section/bumper, however many parts can be attached temporary for testing such as front headlamps for example. Maybe the front section is done in similar way as well to mislead everyone else. The front head lights on my renderings are imagined on my own, using some ideas from the current model and modified.

The rear-end looks much more interesting on spy-shots, so I'll try to render that part of the car as well.