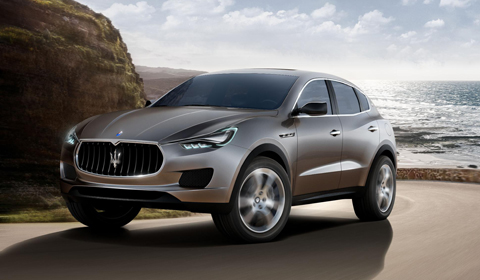 The Beijing Motor Show 2012 will be the last outing for the Maserati Kubang concept. Maserati CEO Harald Wester announced that the SUV concept will next appear in its production form with its production name. Its not clear when this will be, it could arrive for the Geneva Motor Show next year or even the Detroit Motor Show 2014.
The Maserati Kubang is a high performance luxury SUV. According to the Italian manufacturer the Kubang maintains the integrity of Maserati's DNA by offering driving pleasure and a luxury atmosphere similar to today's high-end sports and luxury cars. The Italians also claim that the style, engine, suspensions, brakes, handling and performance will all unmistakably be Maserati.
The engine of the Maserati Kubang will be produced by Ferrari and coupled to an AT eight-speed automatic transmission. Maserati's new SUV will compete with the Porsche Cayenne, Mercedes-Benz ML 63 AMG and BMW X5M models. If Lamborghini decide to build the Urus Concept, it too could provide worthy competition!