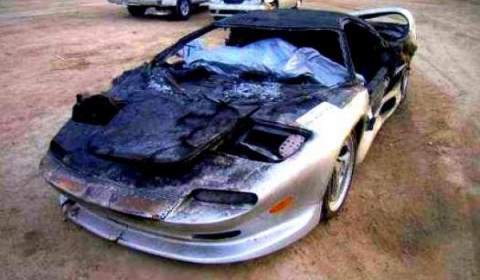 This is the first known wreck of a Vector M12, a rebodied Lamborghini Diablo with a chopper gun fiberglass body set on a lengthened Diablo chassis. Only 17 were ever produced and they are incredibly rare to see on the roads. This one apparently caught fire on the highway in Austin, Texas.
The Vector M12 was a vehicle designed by the Vector Motors Corporation. It was the first vehicle produced after the hostile takeover of the company from Jerry Wiegert by the Indonesian company Megatech. The drivetrain was a 5,7 liter Lamborghini V12 engine, which produced 492hp and 576Nm of torque at 5,200rpm. Zero to 60mph is done in 4.8 seconds and it had a top speed of 189mph.
The model was produced from 1995 to 1999, when production was halted, partly due to slow sales of the cars and mismanagement of the company. The average price of the vehicle was $ 184,000.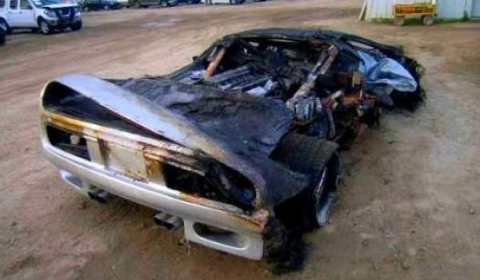 [Via WreckedExotics.com]