Vodafone McLaren Mercedes two British Formula One World Champions – Jenson Button and Lewis Hamilton – are both confirmed to be appearing in action at the 2012 Goodwood Festival of Speed, which is held between 29 June to 1 July. Jenson will be present at Goodwood on Saturday 30 June, with Lewis taking to the Hill on Sunday 1 July.
They will be demonstrating the Vodafone McLaren Mercedes MP4-26, plus the McLaren MP4-12C supercar and drive them up the hill.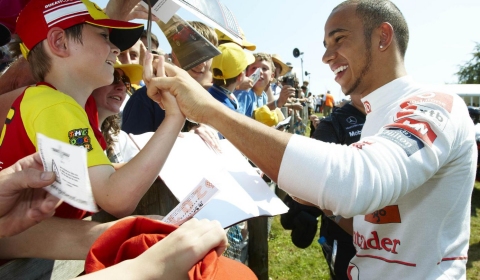 The Vodafone McLaren Mercedes F1 team is one of seven current Grand Prix teams expected to attend the Festival this summer. These will also include the Red Bull Racing team, in action with their reigning F1 World Champion Sebastian Vettel and his team mate Mark Webber.