A 1,000hp power upgrade doesn't mean a supercar is easier to drive and that is exactly what the owner of this Ford GT found out, for the second time. The crash happened on the Helio Pellegrino Avenue in Sao Paulo, Brazil.
The exact cause of the accident is unknown up this moment, but it seems that the Ford GT was travelling at high speed when the driver lost control of his supercar, spun and hit a parked Honda.
The picture below shows the car after its first crash, back in 2009. We wonder if the owner will repair the car again.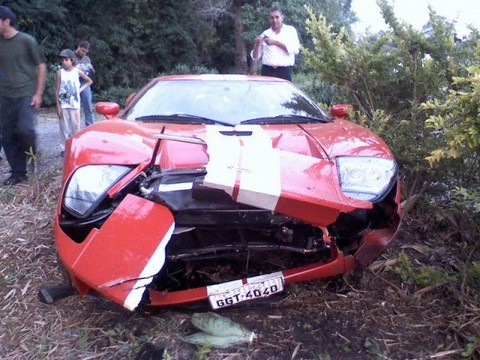 [Via biturbo.com.br]