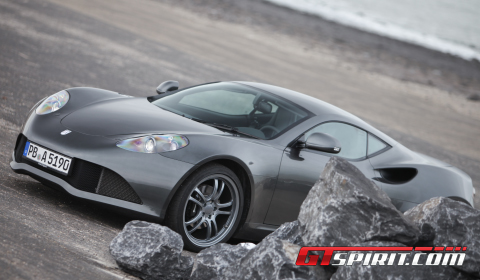 The roadster version of the Artega GT is set to debut at the Geneva Auto Show 2012 next month.
The German Artega Roadster will have the same 3.6 liter V6 as its hardtop brother, performance figures are not confirmed yet but would be likely in the same range as the Artega GT with 300hp good for a 0-100km/h around 4.8 seconds and a top speed of around 270km/h.
Pricing is still unknown but with a price tag of around 75,000 Euro for the Artega GT, the Artega Roadster could be a very interesting sub-100k convertible. Read our full review of the Artega GT.
Artega GT