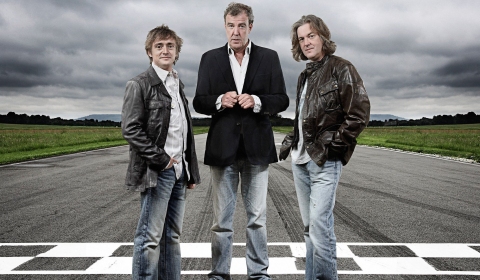 Top Gear Season 18 Episode 4 airs tonight, Sunday 19th of February 2012, at 8PM on BBC2 and BBC HD. This is just a small reminder of what you can expect in this fourth episode of Season 18. In this Top Gear Season 18 Episode 4 its all about mobility scooters. Jeremy, Hammond and James each modify one of the slowest things on our roads.
More car related the guys review the Ferrari FF and new Bentley Continental GT. James May drives the full electric Fisker Karma in Florida and plays with AC/DC frontman Brian Johnson.
Michael Fassbender is the Star in a Reasonably Priced Car. Will he beat the time of Matt LeBlanc?
Chat about this Episode 4 of Season 18 of Top Gear in the comments below! And check back after the episode for the full episode videos and download.